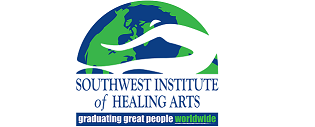 Southwest Institute of Healing Arts
1538 E. Southern Ave. Tempe, AZ 85282
Please Note: If your course has a supply fee, you will be charged for that fee automatically on the card you use for payment.
Please review the course description to determine if there is a supply fee.
Thank you!
This course explores the connections between Social Media, Public Speaking, and Writing as key elements all successful entrepreneurs have in common. It doesn't matter if your business plan is global or local; having a social media presence is critical to reaching your clients and growing your business. This class explores how to create the kind of effective social media strategy you will need to thrive. You will also experience online webinars and how they might expand and supplement your ability to reach clients. Along the way, you will discover your own creativity and expand your writing skills as they apply to furthering your businesses. Giving effective presentations, whether they are online, in a lecture hall, or in an elevator, is the final powerful tool for reaching your potential clients and helping them to transform and meet their full potential. The class offers tips and tools on effective presentation skills and gives you a chance to practice them by presenting in a variety of formats throughout the class. Students should be at least 90% complete with their program before taking.

| | |
| --- | --- |
| Session ID: | BC 542 (E01) - 09/19/2022 |
| Dates: | Sep 19, 2022 - Dec 12, 2022 |
| Time: | M 6pm-9:45pm |
| Instructional Hours: | 45.0 |
| Seats Available: | 3 |
| Tuition: | $810.00 |
| Price: | $810.00 |
| Registration End Date: | Sep 19, 2022 12:00 AM |
| Comments: | |
| | |
| | |
| --- | --- |
| Session ID: | BC 542 (E01) - 10/12/2022 |
| Dates: | Oct 12, 2022 - Jan 18, 2023 |
| Time: | W 6pm-9:45pm |
| Instructional Hours: | 45.0 |
| Seats Available: | 4 |
| Tuition: | $810.00 |
| Price: | $810.00 |
| Registration End Date: | Oct 12, 2022 12:00 AM |
| Comments: | |
| | |
| | |
| --- | --- |
| Session ID: | BC 542 (E01) - 03/29/2023 |
| Dates: | Mar 29, 2023 - Jun 14, 2023 |
| Time: | W 6pm - 9:45pm |
| Instructional Hours: | 45.0 |
| Seats Available: | 10 |
| Tuition: | $810.00 |
| Price: | $810.00 |
| Registration End Date: | Mar 29, 2023 12:00 AM |
| Comments: | |
| | |
| | |
| --- | --- |
| Session ID: | BC 542 (E01) - 10/11/2023 |
| Dates: | Oct 11, 2023 - Jan 17, 2024 |
| Time: | W 6pm-9:45pm |
| Instructional Hours: | 45.0 |
| Seats Available: | 24 |
| Tuition: | $810.00 |
| Price: | $810.00 |
| Registration End Date: | Oct 11, 2023 12:00 AM |
| Comments: | |
| | |