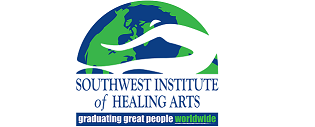 Southwest Institute of Healing Arts
1538 E. Southern Ave. Tempe, AZ 85282
Please Note: If your course has a supply fee, you will be charged for that fee automatically on the card you use for payment.
Please review the course description to determine if there is a supply fee.
Thank you!
Open to everyone, EFT Introduction/EFT Level I is a basic course designed to familiarize the students with the concept and basic protocol of Emotional Freedom Techniques. EFT utilizes fingertip tapping on specific meridian points while holding awareness of a physical or emotional pain or problem. This course covers the history, philosophy, and components of the EFT process, the basic protocol and its application, assessment and testing tools to determine progress, as well as case histories and how to treat self, others, and stubborn cases.


This course is a prerequisite for
| | |
| --- | --- |
| Session ID: | HY 340 (W01) - 11/12/2022 |
| Dates: | Nov 12, 2022 |
| Time: | Sa 9am-6pm |
| Instructional Hours: | 8.0 |
| Seats Available: | 2 |
| Tuition: | $144.00 |
| Price: | $144.00 |
| Registration End Date: | Nov 12, 2022 12:00 AM |
| Comments: | |
| | |
| | |
| --- | --- |
| Session ID: | HY 340 (W01) - 02/25/2023 |
| Dates: | Feb 25, 2023 |
| Time: | Sa 9am-6pm |
| Instructional Hours: | 8.0 |
| Seats Available: | 20 |
| Tuition: | $144.00 |
| Price: | $144.00 |
| Registration End Date: | Feb 25, 2023 12:00 AM |
| Comments: | |
| | |
| | |
| --- | --- |
| Session ID: | HY 340 (W01) - 11/11/2023 |
| Dates: | Nov 11, 2023 |
| Time: | Sa 9am-6pm |
| Instructional Hours: | 8.0 |
| Seats Available: | 20 |
| Tuition: | $144.00 |
| Price: | $144.00 |
| Registration End Date: | Nov 11, 2023 12:00 AM |
| Comments: | |
| | |