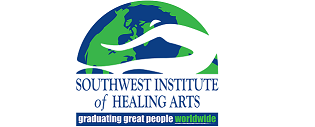 Southwest Institute of Healing Arts
1538 E. Southern Ave. Tempe, AZ 85282
Please Note: If your course has a supply fee, you will be charged for that fee automatically on the card you use for payment.
Please review the course description to determine if there is a supply fee.
Thank you!
This excellent introductory course begins training students in the practice of extracting, distilling and utilizing essential plant oils in order to harness their renowned psychological and physical benefits. Learn both historical and modern day uses of this 1,000 year old alternative therapy, the properties and methods of extraction, and the differences between true and synthetic oils. Students will discover how to connect with oils for their own healing and that of their clients, as well as practice blending oils and creating scents to complement massage therapy and other natural therapies. CONTRAINDICATED FOR PREGNANCY Supplies: $124 (includes all supplies needed). (CEU-NCBTMB) NOTE: Registration for this course closes the Thursday before course start.

| | |
| --- | --- |
| Session ID: | AR 100 (W01) - 09/09/2022 |
| Dates: | Sep 9, 2022 - Sep 11, 2022 |
| Time: | F 6pm-10pm, Sa/Su 9am-6pm |
| Instructional Hours: | 20.0 |
| Seats Available: | 16 |
| Tuition: | $360.00 |
| Price: | $360.00 |
| Registration End Date: | Sep 2, 2022 12:00 AM |
| Comments: | |
| | |
| | |
| --- | --- |
| Session ID: | AR 100 (M01) - 11/10/2022 |
| Dates: | Nov 10, 2022 - Dec 15, 2022 |
| Time: | Th 9am-1pm |
| Instructional Hours: | 20.0 |
| Seats Available: | 4 |
| Tuition: | $360.00 |
| Price: | $360.00 |
| Registration End Date: | Nov 3, 2022 12:00 AM |
| Comments: | |
| | |