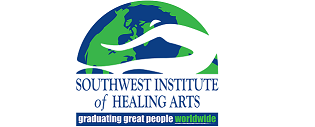 Southwest Institute of Healing Arts
1538 E. Southern Ave. Tempe, AZ 85282
Please Note: If your course has a supply fee, you will be charged for that fee automatically on the card you use for payment.
Please review the course description to determine if there is a supply fee.
Thank you!
Bringing together the science of aromatherapy with the physical and spiritual benefits of a therapeutic touch, this introductory course trains students to interact with the body's physical and energetic fields and enhance healing by skillfully incorporating essential oils into treatment. Supplies: $20. NOTE: Registration for this course closes the Thursday before course start.

| | |
| --- | --- |
| Session ID: | AR 120 (W01) - 07/23/2022 |
| Dates: | Jul 23, 2022 |
| Time: | Sa 9am-6pm |
| Instructional Hours: | 8.0 |
| Seats Available: | 4 |
| Tuition: | $144.00 |
| Price: | $144.00 |
| Registration End Date: | Jul 16, 2022 12:00 AM |
| Comments: | |
| | |
| | |
| --- | --- |
| Session ID: | AR 120 (W01) - 09/18/2022 |
| Dates: | Sep 18, 2022 |
| Time: | Su 9am-6pm |
| Instructional Hours: | 8.0 |
| Seats Available: | 5 |
| Tuition: | $144.00 |
| Price: | $144.00 |
| Registration End Date: | Sep 11, 2022 12:00 AM |
| Comments: | |
| | |
| | |
| --- | --- |
| Session ID: | AR 120 (W01) - 12/03/2022 |
| Dates: | Dec 3, 2022 |
| Time: | Sa 9am-6pm |
| Instructional Hours: | 8.0 |
| Seats Available: | 11 |
| Tuition: | $144.00 |
| Price: | $144.00 |
| Registration End Date: | Nov 26, 2022 12:00 AM |
| Comments: | |
| | |
| | |
| --- | --- |
| Session ID: | AR 120 (M01) - 02/27/2023 |
| Dates: | Feb 27, 2023 - Mar 6, 2023 |
| Time: | M 12:30pm-4:30pm |
| Instructional Hours: | 8.0 |
| Seats Available: | 14 |
| Tuition: | $144.00 |
| Price: | $144.00 |
| Registration End Date: | Class Cancelled |
| Comments: | |