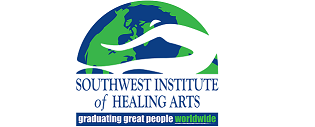 Southwest Institute of Healing Arts
1538 E. Southern Ave. Tempe, AZ 85282
Please Note: If your course has a supply fee, you will be charged for that fee automatically on the card you use for payment.
Please review the course description to determine if there is a supply fee.
Thank you!
This course applies aromatherapy practice to toning and detoxification treatments. Learn the properties and uses of essential oils and ways that tone skin and detoxify the body. Among other ailments, students will learn to treat cellulite, as well as how to incorporate responsible diet and exercise practices into treatment. This is a detailed aromatherapy lecture class. Supplies: $20. (CEU-NCBTMB) NOTE: Registration for this course closes the Thursday before course start.

| | |
| --- | --- |
| Session ID: | AR 300 (W01) - 09/17/2022 |
| Dates: | Sep 17, 2022 |
| Time: | Sa 9am-1pm |
| Instructional Hours: | 4.0 |
| Seats Available: | 22 |
| Tuition: | $72.00 |
| Price: | $72.00 |
| Registration End Date: | Sep 10, 2022 12:00 AM |
| Comments: | |
| | |
| | |
| --- | --- |
| Session ID: | AR 300 (W01) - 12/04/2022 |
| Dates: | Dec 4, 2022 |
| Time: | |
| Instructional Hours: | 4.0 |
| Seats Available: | 25 |
| Tuition: | $72.00 |
| Price: | $72.00 |
| Registration End Date: | Class Cancelled |
| Comments: | |
| | |
| --- | --- |
| Session ID: | AR 300 (M01) - 12/13/2022 |
| Dates: | Dec 13, 2022 |
| Time: | Tu 8:30am-12:30pm |
| Instructional Hours: | 4.0 |
| Seats Available: | 25 |
| Tuition: | $72.00 |
| Price: | $72.00 |
| Registration End Date: | Class Cancelled |
| Comments: | |