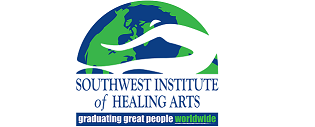 Southwest Institute of Healing Arts
1538 E. Southern Ave. Tempe, AZ 85282
Please Note: If your course has a supply fee, you will be charged for that fee automatically on the card you use for payment.
Please review the course description to determine if there is a supply fee.
Thank you!
Students will focus on advanced techniques of working with children and couples, learning parts therapy, active imagination, and trans-dialogue. Students will also develop a full program and presentation for group hypnosis. Group hypnosis is an excellent way to market and build your private practice. Supplies: $25 PRERQ: HY 301 or HY 301-OL.

| | |
| --- | --- |
| Session ID: | HY 402 (W01) - 08/20/2022 |
| Dates: | Aug 20, 2022 - Aug 28, 2022 |
| Time: | Sa 9am-1pm, Su 9am-6pm |
| Instructional Hours: | 24.0 |
| Seats Available: | 16 |
| Tuition: | $432.00 |
| Price: | $432.00 |
| Registration End Date: | Aug 20, 2022 12:00 AM |
| Comments: | |
| | |
| | |
| --- | --- |
| Session ID: | HY 402 (W01) - 06/10/2023 |
| Dates: | Jun 10, 2023 - Jun 18, 2023 |
| Time: | Sa 9am-1pm, Su 9am-6pm |
| Instructional Hours: | 24.0 |
| Seats Available: | 19 |
| Tuition: | $432.00 |
| Price: | $432.00 |
| Registration End Date: | Jun 10, 2023 12:00 AM |
| Comments: | |
| | |
| | |
| --- | --- |
| Session ID: | HY 402 (W01) - 08/19/2023 |
| Dates: | Aug 19, 2023 - Aug 27, 2023 |
| Time: | Sa 9am-1pm, Su 9am-6pm |
| Instructional Hours: | 24.0 |
| Seats Available: | 20 |
| Tuition: | $432.00 |
| Price: | $432.00 |
| Registration End Date: | Aug 19, 2023 12:00 AM |
| Comments: | |
| | |