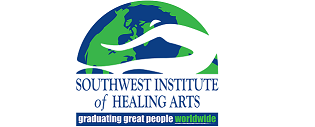 Southwest Institute of Healing Arts
1538 E. Southern Ave. Tempe, AZ 85282
Please Note: If your course has a supply fee, you will be charged for that fee automatically on the card you use for payment.
Please review the course description to determine if there is a supply fee.
Thank you!
Show your clients that you have taken the time to further your education to better serve them with advanced hypnotherapy tools; stand out from other Hypnotherapists: Certified Clinical Hypnotherapists are considered to be at the top of their profession. The review and test can be administered at your convenience any time after you have completed your first 100 hours (HY101-OL, HY201-OL, & HY301-OL). The official transcripts can be mailed with the application form to A.C.H.E. upon completion of 300 applicable course hours. There is a $175 outside fee to be registered with A.C.H.E. The Clinical Preparation class is not to be used as an elective.

| | |
| --- | --- |
| Session ID: | HY 370 P$ (E01) - 08/23/2022 |
| Dates: | Aug 23, 2022 - Aug 30, 2022 |
| Time: | T 6pm-10pm |
| Instructional Hours: | 8.0 |
| Seats Available: | 17 |
| Tuition: | $21.88 |
| Price: | $21.88 |
| Registration End Date: | Aug 23, 2022 12:00 AM |
| Comments: | |
| | |
| | |
| --- | --- |
| Session ID: | HY 370 P$ (E01) - 03/27/2023 |
| Dates: | Mar 27, 2023 - Apr 3, 2023 |
| Time: | M 6pm-10pm |
| Instructional Hours: | 8.0 |
| Seats Available: | 20 |
| Tuition: | $144.00 |
| Price: | $144.00 |
| Registration End Date: | Mar 27, 2023 12:00 AM |
| Comments: | |
| | |
| | |
| --- | --- |
| Session ID: | HY 370 (E01) - 08/22/2023 |
| Dates: | Aug 22, 2023 - Aug 29, 2023 |
| Time: | Tu 6pm-10pm |
| Instructional Hours: | 8.0 |
| Seats Available: | 20 |
| Tuition: | $144.00 |
| Price: | $144.00 |
| Registration End Date: | Aug 22, 2023 12:00 AM |
| Comments: | |
| | |