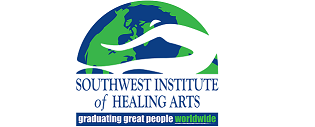 Southwest Institute of Healing Arts
1538 E. Southern Ave. Tempe, AZ 85282
Please Note: If your course has a supply fee, you will be charged for that fee automatically on the card you use for payment.
Please review the course description to determine if there is a supply fee.
Thank you!
Learn how yoga nidra takes you to subtle realms where karmic patterns that are solid and difficult to change in the waking state are more fluid and easy to shift in the meditative sleep state. Learn about the aura, the koshas, and how yoga nidra is designed to take you to the subtlest sheath where karmic impressions are held. PRERQ YO 401* AUC only For Students Paying PER Module – Enrollment and payment into YO 409 Yoga Nidra Practicums is required with Yoga Nidra II.

| | |
| --- | --- |
| Session ID: | YO 402 (W01) - 1/26/2024 |
| Dates: | Jan 26, 2024 - Jan 28, 2024 |
| Time: | F 6pm-10pm, Sa/Su 9am-6pm |
| Instructional Hours: | 20.0 |
| Seats Available: | 21 |
| Tuition: | $360.00 |
| Price: | $360.00 |
| Registration End Date: | Jan 26, 2024 12:00 AM |
| Comments: | |
| | |
| | |
| --- | --- |
| Session ID: | YO 402 (W01) - 8/16/2024 |
| Dates: | Aug 16, 2024 - Aug 18, 2024 |
| Time: | F 6pm-10pm, Sa/Su 9am-6pm |
| Instructional Hours: | 20.0 |
| Seats Available: | 27 |
| Tuition: | $360.00 |
| Price: | $360.00 |
| Registration End Date: | Aug 16, 2024 12:00 AM |
| Comments: | |
| | |