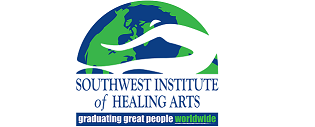 Southwest Institute of Healing Arts
1538 E. Southern Ave. Tempe, AZ 85282
Please Note: If your course has a supply fee, you will be charged for that fee automatically on the card you use for payment.
Please review the course description to determine if there is a supply fee.
Thank you!
In this 2nd level class, you will learn: How to add in live food to today's modern diets, customize meal plans with today's major health concerns, simplify the stigma with food prep and planning, expand seasonal food options, adjust recipes for medium to large groups, substitutions for a healthy diet plan, create recipes that create full meals, healthy snacks, explore all age groups and the healing benefits of live food, explore the challenges with the raw food cuisine, food replacements with common food allergens, budget pricing per recipes and for small to large groups, and understand the requirements for completing the food handlers test. Students will also learn the following methodologies and assessment tools: demonstrate use and purpose of food processors, blenders, spiralizers and food dehydrators, demonstrate use and purpose of kitchen tools and utensils, demonstrate knife and kitchen safety, demonstrate knife skills, explore the professional image a student would want to present (apparel, appearance, style, etc.), and demonstrate a final project to the class incorporating all the methods and skills learned in this class. Supplies: $75 PREREQ: NC 200 and HN 222. Supplies: $75 PREREQ: HN 223.

| | |
| --- | --- |
| Session ID: | HN 224 (E01) - 08/17/2022 |
| Dates: | Aug 17, 2022 - Sep 14, 2022 |
| Time: | |
| Instructional Hours: | 20.0 |
| Seats Available: | 20 |
| Tuition: | $360.00 |
| Price: | $360.00 |
| Registration End Date: | Class Cancelled |
| Comments: | |