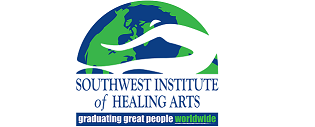 Southwest Institute of Healing Arts
1538 E. Southern Ave. Tempe, AZ 85282
Please Note: If your course has a supply fee, you will be charged for that fee automatically on the card you use for payment.
Please review the course description to determine if there is a supply fee.
Thank you!
In this course, coaches learn and practice interactive, client-centered strategies and processes, which move the client toward the attainment of their goals. Participants will also negotiate Client/Coach contracts, defining the nature, expectations, and boundaries of the coaching relationship.BC 561/BC 561-OL and BC 562/BC 562-OL are designed to be taken together. PREREQ: BC 550 or BC 550-OL .


This course is a prerequisite for
| | |
| --- | --- |
| Session ID: | BC 561-OL (O01) - 08/08/2022 |
| Dates: | Aug 8, 2022 - Oct 16, 2022 |
| Time: | |
| Instructional Hours: | 40.0 |
| Seats Available: | 71 |
| Tuition: | $720.00 |
| Price: | $720.00 |
| Registration End Date: | Aug 5, 2022 12:00 AM |
| Comments: | |
| | |
| | |
| --- | --- |
| Session ID: | BC 561-OL (O01) - 10/17/2022 |
| Dates: | Oct 17, 2022 - Jan 8, 2023 |
| Time: | |
| Instructional Hours: | 40.0 |
| Seats Available: | 92 |
| Tuition: | $720.00 |
| Price: | $720.00 |
| Registration End Date: | Oct 14, 2022 12:00 AM |
| Comments: | |
| | |
| | |
| --- | --- |
| Session ID: | BC 561-OL (O01) - 01/09/2023 |
| Dates: | Jan 9, 2023 - Mar 26, 2023 |
| Time: | |
| Instructional Hours: | 40.0 |
| Seats Available: | 89 |
| Tuition: | $720.00 |
| Price: | $720.00 |
| Registration End Date: | Jan 6, 2023 12:00 AM |
| Comments: | |
| | |
| | |
| --- | --- |
| Session ID: | BC 561-OL (O01) - 03/27/2023 |
| Dates: | Mar 27, 2023 - Jun 4, 2023 |
| Time: | |
| Instructional Hours: | 40.0 |
| Seats Available: | 86 |
| Tuition: | $720.00 |
| Price: | $720.00 |
| Registration End Date: | Mar 24, 2023 12:00 AM |
| Comments: | |
| | |
| | |
| --- | --- |
| Session ID: | BC 561-OL (O01) - 06/05/2023 |
| Dates: | Jun 5, 2023 - Aug 20, 2023 |
| Time: | |
| Instructional Hours: | 40.0 |
| Seats Available: | 85 |
| Tuition: | $720.00 |
| Price: | $720.00 |
| Registration End Date: | Jun 2, 2023 12:00 AM |
| Comments: | |
| | |
| | |
| --- | --- |
| Session ID: | BC 561-OL (O01) - 08/21/2023 |
| Dates: | Aug 21, 2023 - Oct 29, 2023 |
| Time: | |
| Instructional Hours: | 40.0 |
| Seats Available: | 85 |
| Tuition: | $720.00 |
| Price: | $720.00 |
| Registration End Date: | Aug 18, 2023 12:00 AM |
| Comments: | |
| | |
| | |
| --- | --- |
| Session ID: | BC 561-OL (O01) - 01/22/2024 |
| Dates: | Jan 22, 2024 - Apr 7, 2024 |
| Time: | |
| Instructional Hours: | 40.0 |
| Seats Available: | 100 |
| Tuition: | $0.00 |
| Price: | $0.00 |
| Registration End Date: | Jan 18, 2024 05:00 PM |
| Comments: | |
| | |