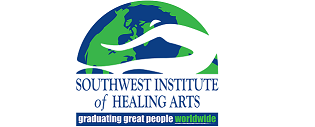 Southwest Institute of Healing Arts
1538 E. Southern Ave. Tempe, AZ 85282
Please Note: If your course has a supply fee, you will be charged for that fee automatically on the card you use for payment.
Please review the course description to determine if there is a supply fee.
Thank you!
Himalayan Singing Bowls promote deep relaxation and offer powerful healing properties, harmonizing the cells, and balancing the bodys energy system. This class is designed for body workers, massage therapists, Reiki Practitioners and Yoga Teachers -- It explores the history and background of the Himalayan Singing Bowls and how to incorporate them into a sound healing practice. The use of one and two sound bowls in healing protocols will be taught, both as on and off the body, according to the Himalayan and Vedic Chakra systems. Using multiple Himalayan Singing Bowls will be introduced. There will be time to practice the healing protocols, deepen connection with clients through observation, communication, as well as develop your intuition and honor your creativity.

| | |
| --- | --- |
| Session ID: | EC 132 (W01) - 08/26/2022 |
| Dates: | Aug 26, 2022 - Aug 28, 2022 |
| Time: | F 6pm-10pm, Sa/Su 9am-6pm |
| Instructional Hours: | 20.0 |
| Seats Available: | 0 |
| Tuition: | $360.00 |
| Price: | $360.00 |
| Registration End Date: | Aug 26, 2022 12:00 AM |
| Comments: | |
| | Sold out |
| | |
| --- | --- |
| Session ID: | EC 132 (W01) - 10/28/2022 |
| Dates: | Oct 28, 2022 - Oct 30, 2022 |
| Time: | F 6pm-10pm, Sa/Su 9am-6pm |
| Instructional Hours: | 20.0 |
| Seats Available: | 2 |
| Tuition: | $360.00 |
| Price: | $360.00 |
| Registration End Date: | Oct 28, 2022 12:00 AM |
| Comments: | |
| | |
| | |
| --- | --- |
| Session ID: | EC 132 (W01) - 4/21/2023 |
| Dates: | Apr 21, 2023 - Apr 23, 2023 |
| Time: | F 6pm-10pm, Sa/Su 9am-6pm |
| Instructional Hours: | 20.0 |
| Seats Available: | 15 |
| Tuition: | $360.00 |
| Price: | $360.00 |
| Registration End Date: | Apr 21, 2023 12:00 AM |
| Comments: | |
| | |
| | |
| --- | --- |
| Session ID: | EC 132 (W01) - 8/25/2023 |
| Dates: | Aug 25, 2023 - Aug 27, 2023 |
| Time: | F 6pm-10pm, Sa/Su 9am-6pm |
| Instructional Hours: | 20.0 |
| Seats Available: | 15 |
| Tuition: | $360.00 |
| Price: | $360.00 |
| Registration End Date: | Aug 25, 2023 12:00 AM |
| Comments: | |
| | |