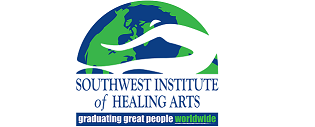 Southwest Institute of Healing Arts
1538 E. Southern Ave. Tempe, AZ 85282
Please Note: If your course has a supply fee, you will be charged for that fee automatically on the card you use for payment.
Please review the course description to determine if there is a supply fee.
Thank you!
The word 'Shaman' means 'spiritual healer' or 'one who sees in the dark.' Shamans access the Spirit realm for the purpose of individual and communal growth and healing and of retrieving authentic power, energy and wisdom. Shamanic Reiki I & II is a ceremonial journey to align you with divine 'Source' and activate the Healer within by honoring your ancestral roots, connecting and communicating with non-physical helpers and Guides, and the use of Shamanic visioning for self-revelation and for calling upon the essential forces of nature. In the first weekend healers will learn Reiki history as it connects to their own path, the time-tested Reiki principles, and a self-healing protocol. Students will receive Reiki Level I & II Attunements; the traditional Reiki healing protocol will be taught, with the focus being on self-healing and self-empowerment. Students will be invited to participate in a variety of Shamanic ceremonies designed to unveil unhealed parts of themselves, and will have the opportunity 'clear the wounded imprint', learning to create a healthy world of integrity and ethics that are essential with stepping into the role of a Practitioner.


This course is a prerequisite for
| | |
| --- | --- |
| Session ID: | EC 775 (W01) - 8/26/2022 |
| Dates: | Aug 26, 2022 - Aug 28, 2022 |
| Time: | F 6pm-10pm, Sa/Su 9am-6pm |
| Instructional Hours: | 20.0 |
| Seats Available: | 8 |
| Tuition: | $360.00 |
| Price: | $360.00 |
| Registration End Date: | Aug 26, 2022 05:00 PM |
| Comments: | |
| | |
| | |
| --- | --- |
| Session ID: | EC 775 (W01) - 03/17/2023 |
| Dates: | Mar 17, 2023 - Mar 19, 2023 |
| Time: | F 6pm-10 pm, Sa/Su 9am-6pm |
| Instructional Hours: | 20.0 |
| Seats Available: | 23 |
| Tuition: | $360.00 |
| Price: | $360.00 |
| Registration End Date: | Mar 17, 2023 12:00 AM |
| Comments: | |
| | |