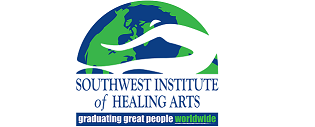 Southwest Institute of Healing Arts
1538 E. Southern Ave. Tempe, AZ 85282
Please Note: If your course has a supply fee, you will be charged for that fee automatically on the card you use for payment.
Please review the course description to determine if there is a supply fee.
Thank you!
Objective is to introduce the student in the area of past life/ regression including benefits and challenges with this approach to healing. This class provides the opportunity to have past life experience. Class objectives include: discuss history of regression therapy, philosophical theories and general principles, explore use of stories and metaphors in past life regression, and experience group regression sessions. NO PRE-REQ - this is the first 4 hours of HY 350. NO GUEST PASSES ALLOWED.

| | |
| --- | --- |
| Session ID: | HY 351 (W01) - 08/05/2022 |
| Dates: | Aug 5, 2022 |
| Time: | F 6pm-10pm |
| Instructional Hours: | 4.0 |
| Seats Available: | 23 |
| Tuition: | $72.00 |
| Price: | $72.00 |
| Registration End Date: | Aug 5, 2022 12:00 AM |
| Comments: | |
| | |
| | |
| --- | --- |
| Session ID: | HY 351 (E01) - 01/20/2023 |
| Dates: | Jan 20, 2023 |
| Time: | Fri 6pm-10pm |
| Instructional Hours: | 4.0 |
| Seats Available: | 20 |
| Tuition: | $72.00 |
| Price: | $72.00 |
| Registration End Date: | Jan 20, 2023 12:00 AM |
| Comments: | |
| | |
| | |
| --- | --- |
| Session ID: | HY 351 (E01) - 08/04/2023 |
| Dates: | Aug 4, 2023 |
| Time: | Fri 6pm-10pm |
| Instructional Hours: | 4.0 |
| Seats Available: | 20 |
| Tuition: | $72.00 |
| Price: | $72.00 |
| Registration End Date: | Aug 4, 2023 12:00 AM |
| Comments: | |
| | |