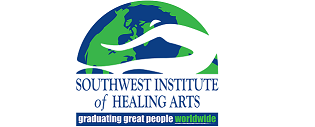 Southwest Institute of Healing Arts
1538 E. Southern Ave. Tempe, AZ 85282
Please Note: If your course has a supply fee, you will be charged for that fee automatically on the card you use for payment.
Please review the course description to determine if there is a supply fee.
Thank you!
In this course you will explore art, poetry, music and common practices of mystics from different cultures and times, which have deep implications for how we express our spirituality today. You will also explore how the universe works through the spiritual elements of universal law, based on the writings of The Kybalion and other hermetic texts.

| | |
| --- | --- |
| Session ID: | SP 161-OL (O01) - 08/08/2022 |
| Dates: | Aug 8, 2022 - Sep 11, 2022 |
| Time: | |
| Instructional Hours: | 25.0 |
| Seats Available: | 80 |
| Tuition: | $450.00 |
| Price: | $450.00 |
| Registration End Date: | Aug 5, 2022 12:00 AM |
| Comments: | |
| | |
| | |
| --- | --- |
| Session ID: | SP 161-OL (O01) - 01/09/2023 |
| Dates: | Jan 9, 2023 - Feb 12, 2023 |
| Time: | |
| Instructional Hours: | 25.0 |
| Seats Available: | 100 |
| Tuition: | $450.00 |
| Price: | $450.00 |
| Registration End Date: | Jan 5, 2023 05:00 PM |
| Comments: | |
| | |