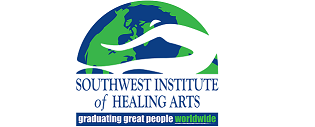 Southwest Institute of Healing Arts
1538 E. Southern Ave. Tempe, AZ 85282
Please Note: If your course has a supply fee, you will be charged for that fee automatically on the card you use for payment.
Please review the course description to determine if there is a supply fee.
Thank you!
This course is designed to help you to explore your personal sense of call, your personal and professional ethics as a spiritual-care provider, and the many possibilities for serving as a spiritual-care provider. The heart of the course lies in being able to apply what one is learning about ethics and the responsibilities of ministering in specific contextual situations. You will also explore the branch of practical theology in presenting homilies and lessons. You will learn the elements of a good lesson, practice how to speak and listen from the heart, and prepare and give a creative message of inspiration.

| | |
| --- | --- |
| Session ID: | SP 427-OL (O01) - 09/12/2022 |
| Dates: | Sep 12, 2022 - Oct 16, 2022 |
| Time: | |
| Instructional Hours: | 25.0 |
| Seats Available: | 97 |
| Tuition: | $450.00 |
| Price: | $450.00 |
| Registration End Date: | Sep 9, 2022 12:00 AM |
| Comments: | |
| | |
| | |
| --- | --- |
| Session ID: | SP 427-OL (O01) - 11/28/2022 |
| Dates: | Nov 28, 2022 - Jan 8, 2023 |
| Time: | |
| Instructional Hours: | 25.0 |
| Seats Available: | 88 |
| Tuition: | $450.00 |
| Price: | $450.00 |
| Registration End Date: | Nov 25, 2022 12:00 AM |
| Comments: | |
| | |
| | |
| --- | --- |
| Session ID: | SP 427-OL (O01) - 05/01/2023 |
| Dates: | May 1, 2023 - Jun 4, 2023 |
| Time: | |
| Instructional Hours: | 25.0 |
| Seats Available: | 100 |
| Tuition: | $450.00 |
| Price: | $450.00 |
| Registration End Date: | Apr 27, 2023 05:00 PM |
| Comments: | |
| | |