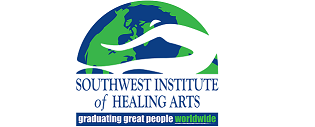 Southwest Institute of Healing Arts
1538 E. Southern Ave. Tempe, AZ 85282
Please Note: If your course has a supply fee, you will be charged for that fee automatically on the card you use for payment.
Please review the course description to determine if there is a supply fee.
Thank you!
This course invites you on a hero's journey from Entrepreneur to Influencer. First, you will embody the growth mindset of an influencer by giving a voice to your purpose. Then as you embark on the journey to influence, you will call upon your resilience, integrity, and tenacity in order to integrate the behaviors of an influencer into your daily life. You will plan, research, draft, revise, edit, publish, speak, network, and inspire. By establishing an online presence and positioning yourself as a leader in your field, you will also bring potential clients to your practice. Text: $40 PREREQ: BC 555-OL. STUDENTS MUST COMPLETE BC 555-OL BEFORE TAKING THIS COURSE.

| | |
| --- | --- |
| Session ID: | BC 559-OL (O01) - 07/25/2022 |
| Dates: | Jul 25, 2022 - Sep 25, 2022 |
| Time: | |
| Instructional Hours: | 60.0 |
| Seats Available: | 77 |
| Tuition: | $1080.00 |
| Price: | $1080.00 |
| Registration End Date: | Jul 22, 2022 12:00 AM |
| Comments: | |
| | |
| | |
| --- | --- |
| Session ID: | BC 559-OL (O01) - 10/03/2022 |
| Dates: | Oct 3, 2022 - Dec 11, 2022 |
| Time: | |
| Instructional Hours: | 60.0 |
| Seats Available: | 70 |
| Tuition: | $1080.00 |
| Price: | $1080.00 |
| Registration End Date: | Sep 30, 2022 12:00 AM |
| Comments: | |
| | |
| | |
| --- | --- |
| Session ID: | BC 559-OL (O01) - 12/26/2022 |
| Dates: | Dec 26, 2022 - Feb 26, 2023 |
| Time: | |
| Instructional Hours: | 60.0 |
| Seats Available: | 68 |
| Tuition: | $1080.00 |
| Price: | $1080.00 |
| Registration End Date: | Dec 23, 2022 12:00 AM |
| Comments: | |
| | |
| | |
| --- | --- |
| Session ID: | BC 559-OL (O01) - 03/06/2023 |
| Dates: | Mar 6, 2023 - May 14, 2023 |
| Time: | |
| Instructional Hours: | 60.0 |
| Seats Available: | 96 |
| Tuition: | $1080.00 |
| Price: | $1080.00 |
| Registration End Date: | Mar 3, 2023 12:00 AM |
| Comments: | |
| | |
| | |
| --- | --- |
| Session ID: | BC 559-OL (O01) - 08/07/2023 |
| Dates: | Aug 7, 2023 - Oct 8, 2023 |
| Time: | |
| Instructional Hours: | 60.0 |
| Seats Available: | 100 |
| Tuition: | $1080.00 |
| Price: | $1080.00 |
| Registration End Date: | Aug 3, 2023 05:00 PM |
| Comments: | |
| | |