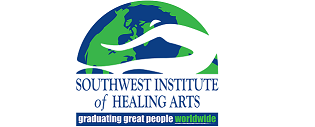 Southwest Institute of Healing Arts
1538 E. Southern Ave. Tempe, AZ 85282
Please Note: If your course has a supply fee, you will be charged for that fee automatically on the card you use for payment.
Please review the course description to determine if there is a supply fee.
Thank you!
This course delves into professionalism & best practices. Whether you plan to work for yourself or as an employee or contractor, it will help you develop SMART Goals as well as highlight your Strengths, Challenges, Opportunities, Tendencies and Trends. You will develop your own professional Code of Ethics and practice navigating ethical dilemmas. Upon completion, you'll have a finished resume, cover letter, and many other tools to help you reach your professional goals in the field of massage therapy. FOR MASSAGE PROGRAM STUDENTS ONLY. NOT FOR CEU.

| | |
| --- | --- |
| Session ID: | BC 304 (E01) - 07/12/2022 |
| Dates: | Jul 12, 2022 - Aug 9, 2022 |
| Time: | T 6pm-10pm |
| Instructional Hours: | 20.0 |
| Seats Available: | 7 |
| Tuition: | $360.00 |
| Price: | $360.00 |
| Registration End Date: | Jul 12, 2022 12:00 AM |
| Comments: | |
| | |
| | |
| --- | --- |
| Session ID: | BC 304 (M01) - 02/13/2023 |
| Dates: | Feb 13, 2023 - Mar 13, 2023 |
| Time: | M 9am-1pm |
| Instructional Hours: | 20.0 |
| Seats Available: | 16 |
| Tuition: | $360.00 |
| Price: | $360.00 |
| Registration End Date: | Feb 13, 2023 12:00 AM |
| Comments: | |
| | |
| | |
| --- | --- |
| Session ID: | BC 304 (E01) - 03/21/2023 |
| Dates: | Mar 21, 2023 - Apr 18, 2023 |
| Time: | Tu 6pm-10pm |
| Instructional Hours: | 20.0 |
| Seats Available: | 14 |
| Tuition: | $360.00 |
| Price: | $360.00 |
| Registration End Date: | Mar 21, 2023 12:00 AM |
| Comments: | |
| | |
| | |
| --- | --- |
| Session ID: | BC 304 (M01) - 10/02/2023 |
| Dates: | Oct 2, 2023 - Oct 30, 2023 |
| Time: | M 9am-1pm |
| Instructional Hours: | 20.0 |
| Seats Available: | 24 |
| Tuition: | $360.00 |
| Price: | $360.00 |
| Registration End Date: | Oct 2, 2023 12:00 AM |
| Comments: | |
| | |
| | |
| --- | --- |
| Session ID: | BC 304 (E01) - 10/03/2023 |
| Dates: | Oct 3, 2023 - Oct 31, 2023 |
| Time: | Tu 6pm-10pm |
| Instructional Hours: | 20.0 |
| Seats Available: | 24 |
| Tuition: | $360.00 |
| Price: | $360.00 |
| Registration End Date: | Oct 3, 2023 12:00 AM |
| Comments: | |
| | |