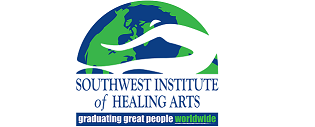 Southwest Institute of Healing Arts
1538 E. Southern Ave. Tempe, AZ 85282
Please Note: If your course has a supply fee, you will be charged for that fee automatically on the card you use for payment.
Please review the course description to determine if there is a supply fee.
Thank you!
This course covers the increasingly popular Raw Food Diet that consists of eating raw or low-cooked, unprocessed, mainly organic foods. Topics include digestive enzymes, bacteria, and micro-organisms which live in food. Variations of the Raw Foods Diet will be examined, along with the history, philosophy, and common beliefs. Students will learn how raw foods can incorporate into the foundation of any health diet as well as how to use raw foods for detoxification and healing. Each week students prepare gluten free, dairy free, and soy free raw foods.

| | |
| --- | --- |
| Session ID: | HN 222-OL (O01) - 08/08/2022 |
| Dates: | Aug 8, 2022 - Sep 11, 2022 |
| Time: | |
| Instructional Hours: | 25.0 |
| Seats Available: | 75 |
| Tuition: | $450.00 |
| Price: | $450.00 |
| Registration End Date: | Aug 5, 2022 12:00 AM |
| Comments: | |
| | |
| | |
| --- | --- |
| Session ID: | HN 222-OL (O01) - 01/09/2023 |
| Dates: | Jan 9, 2023 - Feb 12, 2023 |
| Time: | |
| Instructional Hours: | 25.0 |
| Seats Available: | 98 |
| Tuition: | $450.00 |
| Price: | $450.00 |
| Registration End Date: | Jan 6, 2023 12:00 AM |
| Comments: | |
| | |
| | |
| --- | --- |
| Session ID: | HN 222-OL (O01) - 06/05/2023 |
| Dates: | Jun 5, 2023 - Jul 16, 2023 |
| Time: | |
| Instructional Hours: | 25.0 |
| Seats Available: | 100 |
| Tuition: | $450.00 |
| Price: | $450.00 |
| Registration End Date: | Jun 2, 2023 12:00 AM |
| Comments: | |
| | |