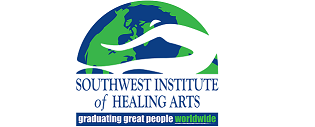 Southwest Institute of Healing Arts
1538 E. Southern Ave. Tempe, AZ 85282
Please Note: If your course has a supply fee, you will be charged for that fee automatically on the card you use for payment.
Please review the course description to determine if there is a supply fee.
Thank you!
In this 2nd level class, students will explore kitchen techniques, tools and methods to expand beyond the basics in creating meals using the knowledge of Whole Food and Raw food cuisine. Students will learn how to customize meal plans, adjust foods to support health concerns, allergens and modern diets for all ages. Simplify the stigma with food prep and planning, seasonal food options, as well as adjusting recipes for medium to large groups. Create full meal recipes, challenges with busy schedules, ingredients and substitutions as well as eating on a budget. Students will learn next level skills, methods and philosophies for creating healthy food choices in a safe kitchen. PREREQ: HN 210-OL and HN 222-OL.

| | |
| --- | --- |
| Session ID: | HN 223-OL (O01) - 09/12/2022 |
| Dates: | Sep 12, 2022 - Oct 16, 2022 |
| Time: | |
| Instructional Hours: | 30.0 |
| Seats Available: | 91 |
| Tuition: | $540.00 |
| Price: | $540.00 |
| Registration End Date: | Sep 9, 2022 12:00 AM |
| Comments: | |
| | |
| | |
| --- | --- |
| Session ID: | HN 223-OL (O01) - 02/13/2023 |
| Dates: | Feb 13, 2023 - Mar 26, 2023 |
| Time: | |
| Instructional Hours: | 30.0 |
| Seats Available: | 90 |
| Tuition: | $540.00 |
| Price: | $540.00 |
| Registration End Date: | Feb 10, 2023 12:00 AM |
| Comments: | |
| | |
| | |
| --- | --- |
| Session ID: | HN 223-OL (O01) - 07/17/2023 |
| Dates: | Jul 17, 2023 - Aug 20, 2023 |
| Time: | |
| Instructional Hours: | 30.0 |
| Seats Available: | 100 |
| Tuition: | $540.00 |
| Price: | $540.00 |
| Registration End Date: | Jul 14, 2023 12:00 AM |
| Comments: | |
| | |
| | |
| --- | --- |
| Session ID: | HN 223-OL (O01) - 12/11/2023 |
| Dates: | Dec 11, 2023 - Jan 21, 2024 |
| Time: | |
| Instructional Hours: | 30.0 |
| Seats Available: | 100 |
| Tuition: | $540.00 |
| Price: | $540.00 |
| Registration End Date: | Dec 8, 2023 12:00 AM |
| Comments: | |
| | |