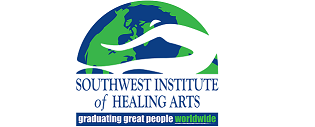 Southwest Institute of Healing Arts
1538 E. Southern Ave. Tempe, AZ 85282
Please Note: If your course has a supply fee, you will be charged for that fee automatically on the card you use for payment.
Please review the course description to determine if there is a supply fee.
Thank you!
This course guides you on your own "Hero's Journey" - inviting you to go from Healing Arts Practitioner to Profitable Entrepreneur. You will examine and potentially reframe your mindset around your relationship to money business and making a difference in the world! You will have the opportunity to develop a mentoring relationship with your instructor who will also serve as your success coach. In this first of two courses in the Entrepreneurial Business Suite you will be coached through 12 stages of entrepreneurship. By the end of the class you will have had the opportunity to register your business name design and publish your website and share your gifts with the world in a loving and profitable way. Text: $35

No classes are being offered at this time for this course.