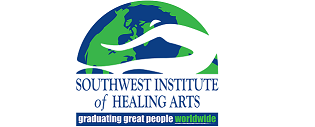 Southwest Institute of Healing Arts
1538 E. Southern Ave. Tempe, AZ 85282
Please Note: If your course has a supply fee, you will be charged for that fee automatically on the card you use for payment.
Please review the course description to determine if there is a supply fee.
Thank you!
Explore studies on the proven effects of yoga nidra. Learn the secrets of each of the yoga nidra practices, their benefits, precautions and areas of proven efficacy from both the eastern and western perspective. You will learn how yoga nidra techniques can stand alone or add a deeper dimension to yoga classes, alternative health, medical, and therapeutic settings—both one-on-one and in a group. Using exclusive modularized yoga nidra cards learn the secrets of quickly and easily shaping your own yoga nidra sessions for students, clients, friends or family regardless of age or physical capability. Supply Fee: $43 PRE-REQ: YO 402 AUC only

No classes are being offered at this time for this course.