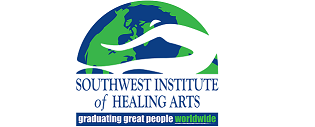 Southwest Institute of Healing Arts
1538 E. Southern Ave. Tempe, AZ 85282
Please Note: If your course has a supply fee, you will be charged for that fee automatically on the card you use for payment.
Please review the course description to determine if there is a supply fee.
Thank you!
This course is a unique study series designed to deepen your personal understanding of yoga and refine your ability to articulate and convey these teachings with simplicity and precision to the classes and clients you later plan to work with. In this study series, we will look further into the key elements of I AM Yoga® to better understand their spiritual, practical and modern applications in our personal practice and eventually the classes we plan to lead. Throughout, we will explore the teachings of Gurudev Shri Amritji, Swami Kripalu and select passages from Patanjali's Yoga Sutras and The Bhagavad Gita as our road-map to enhance our understanding of yoga's rich depths, history and continued relevance in our practice, lives and today's modern world. PRE-REQ. YTT 200 Supply: $55 Text: $30

No classes are being offered at this time for this course.