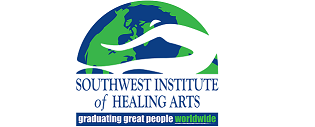 Southwest Institute of Healing Arts
1538 E. Southern Ave. Tempe, AZ 85282
Please Note: If your course has a supply fee, you will be charged for that fee automatically on the card you use for payment.
Please review the course description to determine if there is a supply fee.
Thank you!
Ayurveda means "The Science of Life." It is an ancient system of healing that focuses on the complete person. Ayurveda defines wellness not as "the absence of defined disease," but rather as when all bodily tissues, organs, systems and functions are acting together in a healthy way, and are able to maintain wellness, in spite of potential illness-causing influences. This course will provide an overview of the basic principles of Ayurveda and how to integrate and apply these potent healing techniques. Students will learn classic Ayurveda diagnostic tools, Dosha specific nutritional support, and self-healing techniques to return the Body/Mind/Spirit to its full, vital expression. Text: $30

No classes are being offered at this time for this course.