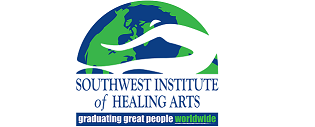 Southwest Institute of Healing Arts
1538 E. Southern Ave. Tempe, AZ 85282
Please Note: If your course has a supply fee, you will be charged for that fee automatically on the card you use for payment.
Please review the course description to determine if there is a supply fee.
Thank you!
A slow, methodical practice, Yin yoga allows the body to help itself heal by putting the tissues under a moderate level of stress, encouraging fluids in the muscles to safely regenerate into the tissue. This weekend-long Yin training will bring Taoist principles together into a practice that believes in the power of Yin and Yang. Poses are held anywhere from three to twelve minutes depending on certain conditions. Students in this course are taught alternative poses for various body types, with and without the use of props, to gain the tools needed from the very beginning. Sequencing is taught in order to facilitate the effect of the pose by the desire to get certain or all meridians flowing. Anatomy and physiology of tendons, fascia and ligaments will be addressed, and students will discover how the poses affect posture when muscles and tendons are shortened, lengthened, or tightened. Adjustments are also an integral part of this course to deepen or lessen a pose to gain maximum benefit. Text: $25

No classes are being offered at this time for this course.