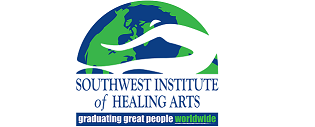 Southwest Institute of Healing Arts
1538 E. Southern Ave. Tempe, AZ 85282
Please Note: If your course has a supply fee, you will be charged for that fee automatically on the card you use for payment.
Please review the course description to determine if there is a supply fee.
Thank you!
This workshop weekend can be liken to a mini-retreat. Learn how to deeply relax and restore vital energy necessary to living a whole and balanced life. Research has shown that deep relaxation affects us on a genetic level and can have profound and lasting benefits. Deep relaxation boosts the immune system and relieves fatigue, anxiety and insomnia without the use of medication. Learn a series of asanas to facilitate deep relaxation through the use of yoga props including blankets, straps, pillows, eye bags, wedges, and block.

No classes are being offered at this time for this course.