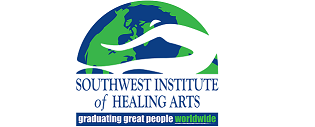 Southwest Institute of Healing Arts
1538 E. Southern Ave. Tempe, AZ 85282
Please Note: If your course has a supply fee, you will be charged for that fee automatically on the card you use for payment.
Please review the course description to determine if there is a supply fee.
Thank you!
Kick off your 2023 in alignment with the masculine and feminine energies of the fire element! Be inspired by your goals, compel yourself into action and develop systems for long term sustainability and achievement in the new year.
For the individuals seeking personal empowerment towards living their best life, organizations building powerful and aligned teams, and anyone who is willing to break through the mental & emotional barriers keeping them from beginning the journey towards what they desire most in their life and career, this event is for you! This conference is a 1-day all-inclusive event to move you from vision to manifested reality.
What you can expect:

Leave your comfort zone and explore new horizons
Personal empowerment
Increased growth mindset
Support for Mental/Emotional wellbeing
Connection and Team building
Accountability partnerships
Overall enhanced quality of life
Skills & tools to manage your life with confidence
No classes are being offered at this time for this course.